Modeled pics of
Raiu
.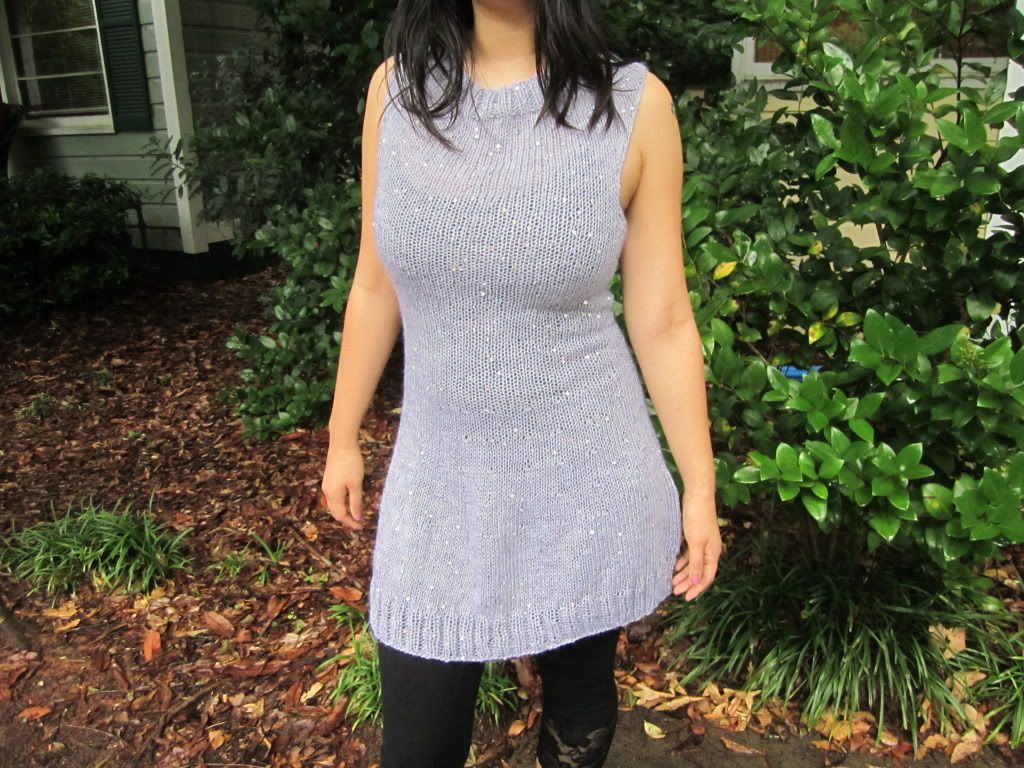 Front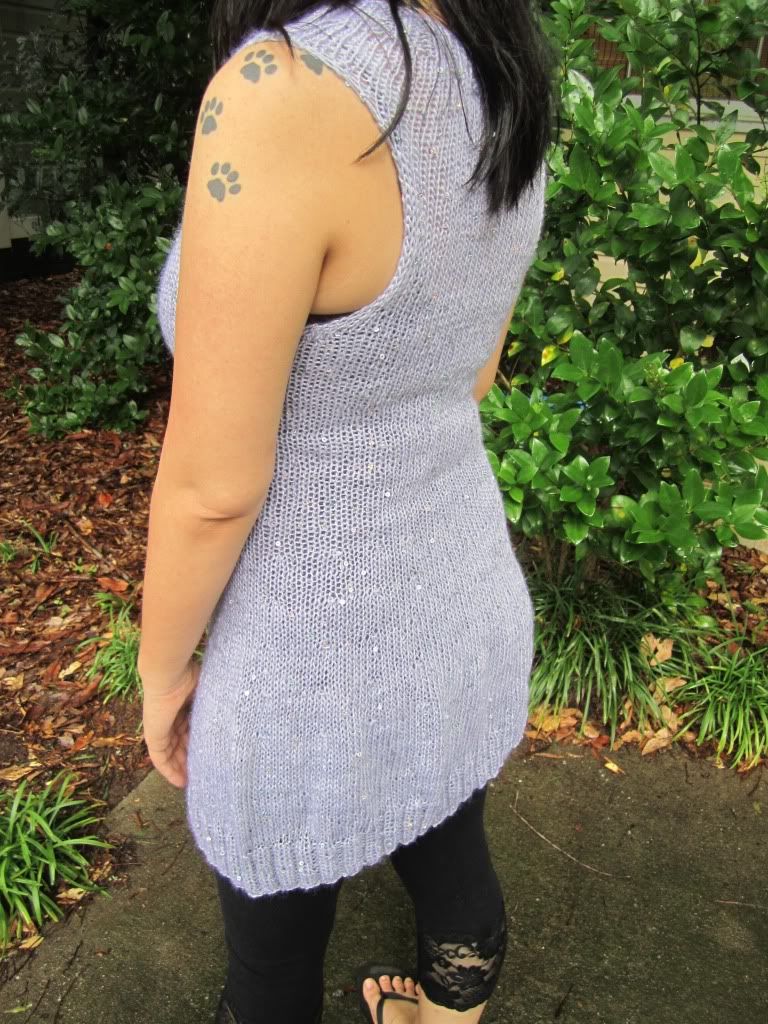 Back (showing the slight racer back effect)
Shawls:
Yarn: Knitpicks Palette
Larissa (which I did as a test knit awhile back, but never took pics of. Now I can't find the pattern on Ravelry, so I don't know what happened...)
Yarn: Baah LaJolla
Basic feather and fan shawl.
Yarn: Mountain Colors Bearfoot.